What Our Clients Say
4 Access Partners is proud to share these real-world success stories: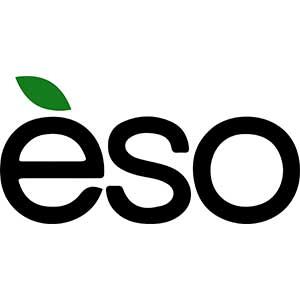 ESO
"I became a client of 4 Access Partners at a critical inflection point in my business. They have taken on the role of an advisory board, except I don't have to give up equity in exchange for this partnership! Since I've been a client of theirs, I have found solutions to strategic questions and challenges which has helped me to develop a deeper understanding of the financial needs of my business. Furthermore, they continue to connect me to resources, solutions, expertise, and opportunities that will propel my business forward." –Rosemary Olatunbosun, Eso
Quebracho Empanadas
"4 Access Partners came at an important juncture in Quebracho's growth journey. They provided access to training, subject matter experts, and scalability, which we couldn't have otherwise had access to as a startup. Their assistance has allowed us to build a solid foundation that will allow us to grow sustainably with an eye towards profitability." -Belén Rodriguez, Quebracho Empanadas
Isadore Nut Co.
"The team at 4AP has been instrumental in helping me grow my business. They guided me on how best to define my ideal customer and where they shop by building a 'council' with those customers. By zeroing in on the specific 'Isadore Nut Co customer' we figured out how much they purchase, where and for what purpose. Using that data, 4AP finance experts helped map out a five-year plan for production based on industry standards for scaling a company. 4AP is an invaluable resource for the local maker community." –Tasya Kelen, Isadore Nut Co.
Afric Sauce
"I am grateful to the 4AP team for providing my business with priceless value which includes: helping me to manage the challenges that comes with working with co-manufacturers, building great relationships with retailers, and ongoing business support" -Florence Karp, Afric Sauce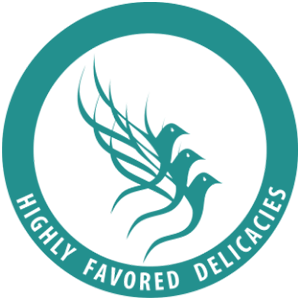 Highly Favored Delicacies
"4AP has given me an extra charge to keep moving forward with my business. Each member of 4AP has something valuable they bring to the table. Each member of 4AP has their own personal knowledge of the food industry and what it takes to succeed.  Learning the industry of food from some of the most successful entrepreneurs has great value, and I know that I'm getting first hand knowledge from people that has already walked the path that I am on. With the help of 4AP, I know there is a great future for my business in stores all around the world." -Bernadette Hunter, Highly Favored Delicacies
Hoyo
Sambusa
"As a small social enterprise, we have found it difficult to take significant steps to grow our food manufacturing business and expand the reach of our mission through the 7 years since we started. 4 AP helped us by providing technical expertise to adjust our recipes to move towards launching new products and with insights on financial sustainability and manufacturing equipment. They care about our success and that makes all the difference!" – Luke Snider, Hoyo Sambusa